International House Malta
IH Malta offers teacher training for the local English teaching qualifications and can give 1 to 1 tuition to students who need English support with their studies. IELTS exam preparation is also available.
Specialist Courses
Young Learners Courses
Corporate and Business Courses
Cambridge, IELTS or other Exam Preparation Courses
If you are looking for an English language school in Malta or Gozo, International House Malta ticks all the boxes. We are a small English language school that caters for all those wishing to learn, practise or improve their English.
Our main office is open all year round in Swieqi, Malta, where our Adult Centre is located in the heart of a town called St Julian's – one of the most dynamic and cosmopolitan areas of the island. We also offer an all-inclusive Young Learners programme in the summer months. Our summer school is located in the 4- Paradise Bay Resort Hotel and runs from the first week of June till the end of August.
In Gozo we offer 1:1 tuition with lessons taking place at the students' accommodation – in the lobby of the hotel or in their rented apartment.
As members of the International House World Organisation (www.ihworld.com), EAQUALS (European Association for Quality Language Services – www.eaquals.org) and FELTOM (Federation of English Language Teaching Organisations Malta – www.feltom.com) we ensure that our English language courses are taught at the highest standard by qualified and experienced EFL teachers.
Specialist Courses
Online Classes
Junior Programmes
40+ or 50+ Courses
Internship Programmes
Cambridge, IELTS or other Exam Preparation Courses
Services
Social Programme
Transfers
For other services please see school website
Accommodation
Homestay
Student Residence
Hotel or Apartment
The City
With English being one of the official languages and spoken everywhere on the island, Malta is a great choice for your English study and immersion into a new culture. Enjoy more than 300 days of sunshine a year, interacting with friendly and hospitable people, rich history and culture and lots of fun things to do in your free time. Cheaper than other English-speaking destinations and increasingly on the map as a quality language destination, Malta meets all your study, culture and leisure needs.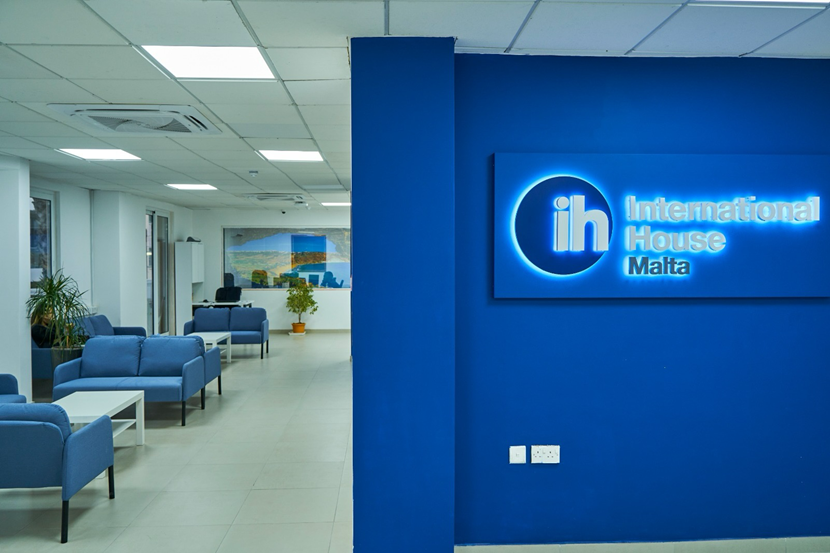 The International House World Organization (IHWO) is one of the largest and oldest groups of language schools in the world. It pioneered Teacher Training programmes for English as a Foreign Language (EFL) and its courses and centres remain some of the most sought-after in the industry.
Our highly experienced teacher trainers have put together a programme that will not only prepare you for the exam, but will also help you gain some practical knowledge and skills that you will need when entering the classroom in the role of a teacher. Courses offered: International House Award in Teaching English to Adults (accredited as EQF level 5 by the National Commission of Further and Higher Education in Malta), International House Certificate in Teaching Young Learners and Teens (IHCYLT), Erasmus+, TELT exam preparation and other IH World Teacher Training courses.
Location
Contact School
To contact International House Malta please complete the form below: