Well-established language-school which has been operating in Rome since 1974. DILIT offers online Italian lessons with the same passion and energy of their lessons in the classroom in Rome.
The schools is located in a four-storied villa located in the center of Rome only a few minutes walking distance from the central railway station.
Specialist Courses
Online Classes
Corporate and Business Courses
Cambridge, IELTS or other Exam Preparation Courses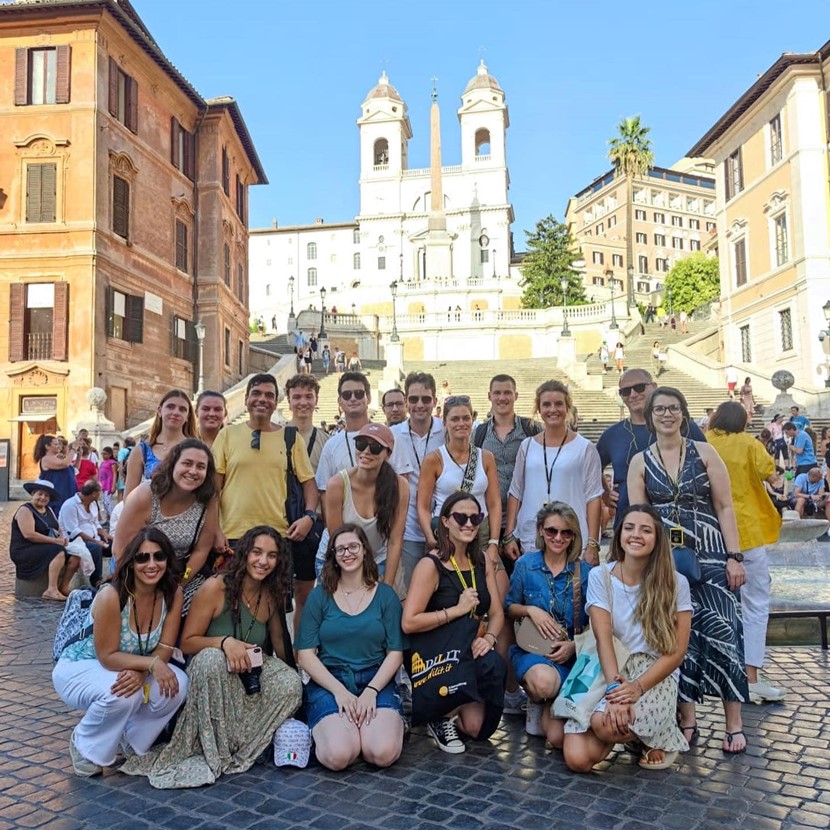 Dilit IH Rome is a well-established language school teaching Italian as a foreign language since 1974. The school enjoys an excellent reputation for its teaching quality and experience. DILIT offers online Italian lessons with the same passion and energy of their lessons in the classroom in Rome.
You can learn Italian online from the comfort of your own home or office, whether you are a beginner or advanced, you have the choice to join in on group or individual classes .With the same high quality teaching you would receive interactive live lessons via Zoom technology.
Students can also enjoy a rich online social programme. See some examples here: seminars on cooking, Art, History, Music,Virtual tours ...Italian culture and lots more!
The school is situated in the centre of Rome. School facilities include: free Wi-Fi, an Internet room, a snack bar, a garden, 2 terraces, interactive boards.
See more information about their online programmes here: https://www.dilit.it/en/courses/italian-courses-online/
Specialist Courses
Online Classes
40+ or 50+ Courses
Academic Pathway
Services
Social Programme
Transfers
For other services please see school website
Accommodation
Homestay
Student Residence
Hotel or Apartment
The City
Among Italy's historical cities, Rome is surely the city which exerts the most compelling fascination. There's more to see here than in any other metropolis in the world, with the legacy of over two thousand years of civilisation packed into its sprawling urban area.
Fin dal 1977 ci occupiamo della formazione e dell'aggiornamento degli insegnanti di lingua, distinguendoci per l'enfasi sulla pratica. Ogni principio teorico nuovo o vecchio che sia, per quanto possa attrarci per la sua eleganza, deve superare il vaglio della pratica. Organizziamo corsi, convegni e seminari in Italia e nel mondo intero e pubblichiamo il semestrale online "Bollettino Dilit".
Location
Contact School
To contact DILIT IH Rome please complete the form below: