International House World Organisation is thrilled to announce the affiliation of French in Normandy to the IH school network. This prestigious, award winning French language school will continue operating with its original name, French in Normandy, and add on IH Rouen. It is an exciting expansion of International House in France.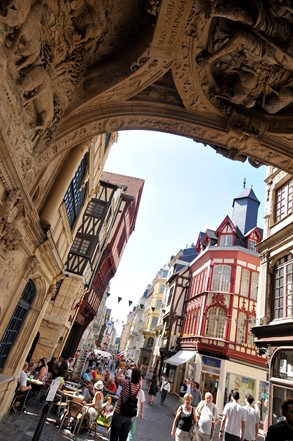 With over 25 years' experience, French in Normandy is an industry leader in terms of French language teaching. Along with a friendly and supportive learning environment, the school offers an exciting social and cultural programme allowing students to really make the most of their stay in the beautiful, medieval city of Rouen.
"We've known Eleri and the fantastic work of French in Normandy for some time and are so happy to arrive at this moment - a moment that will hopefully be a milestone for both French in Normandy and International House. We're really keen to start building a fantastic relationship with the school and welcome the team with open arms to our international organisation", said Beccy Wigglesworth, Operations Manager at IH World. 
Eleri Maitland, school director, said that "French in Normandy is truly delighted to become part of International House World Organisation. We look forward to working together with IH and becoming a dynamic member of this excellent network".
A huge welcome to Eleri and the whole team at French in Normandy to the IH family - bienvenue!
Find out more about the school in this video: