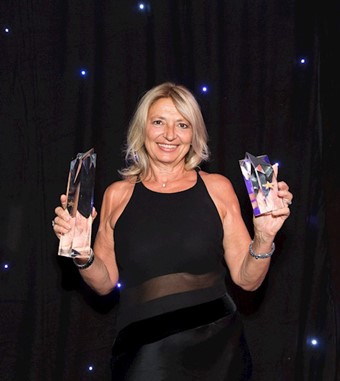 Huge congratulations to IH Rome – DILIT, who were inducted into the StudyTravel Star Awards 'Hall of Fame' on Saturday 1st September after winning the award for ST Star Italian Language School for the fifth time!
The ST Star Awards celebrate quality and innovation in the study abroad industry and winners receive 'Super Star' status after they win five times in the same category.
Tiziana Di Dedda, Director of IH Rome – DILIT, attended the awards. After she picked up her prize, she said, "I have been in this industry for 40 years and have worked with so many fantastic people. It is a great honour to become a Super Star school – thank you partners for voting for DILIT!"
IH Rome – DILIT first won the award for Star Italian Language School in 2006, and subsequently won in 2007, 2012, 2015 and 2018.
Congratulations again to Tiziana and the brilliant team at DILIT!