The global pandemic has been an unsettling and trying time for many International House schools. But it has also been an inspirational and innovative period, where new ideas have been put into place in response to a changing world and student needs.
One such school that has been very ambitious in their aspirations is IH Bucharest, who have carved new paths and even created two firsts for Romania! Here, the school tells us about their summer new look and how they have reinvented themselves.
1. The Online Training Integrated Platform (OTIP).
Like most of the other language schools, at the beginning of the pandemic we transferred our classes online. Initially, we used Zoom and other internet-based platforms suitable for teaching. But we wanted something more personalised. So we partnered up with a Spanish software provider and we soon launched our own custom-designed platform. OTIP is, to date, the only platform used in Romania for delivering and managing in-company courses. As well as the teaching, the course-related admin work can be done via the platform.
Moreover, OTIP is the first tool which allows not just teachers and students, but also HR reps to access it and check the attendance, test scores and even invoices, and get in touch via live chat with the IH course coordinators. We are the first language training provider on the Romanian market to offer this double-function tool (course delivery and administration) to its corporate clients. 
2. Fully accredited DELTA centre.
A little over a year ago we launched our Teacher Training Centre, which has gained experience in running a few face-to-face and online CELTA courses successfully with international trainers and trainees. What was the next step? Naturally, becoming a DELTA-accredited centre. There are a couple of such centres in Romania already, but there is none to provide Module 2 of the DELTA course. Or there hasn't been. Because starting this summer, IH Bucharest is be the first and only teacher training centre allowed by Cambridge to run the complete, 3-module DELTA course in Romania.
3. IH Bukarest Deutsche Akademie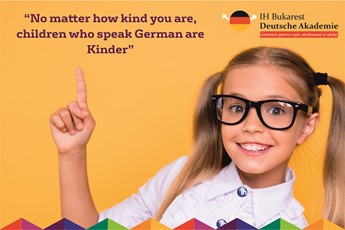 In Europe, German is the language with the greatest number of people who speak it as a first language, which is particularly appealing (and profitable!) in Romania, where two of the top three foreign investors are German-speaking countries (Germany and Austria). As the demand for German is slowly increasing in the Romanian language course market, IH Bucharest has decided to respond to this trend by setting up a new unit. IH Bukarest Deutsche Akademie is dedicated entirely to teaching German to young learners, teenagers and adults, and it is structured into three levels of linguistic competence.
Good luck to IH Bucharest with their three new business avenues!